Race Programs
Take advantage of our many Race for the Cure programs and registration categories (in addition to the traditional timed or untimed):
- Kids for the Cure - Starting at $10: Kids (infants to 12 years old) registration PLUS a Komen KC Race for the Cure t-shirt/bib while supplies last.
- Sleep in for the Cure - Starting at $20: For those whose "sleep requirements might mean missing the Race; This category is for you!
- Pink in the Pew - Starting at $20: This participation option is for those who are committed to the fight to eradicate breast cancer but are unable to attend the Race for the Cure due to religious obligations.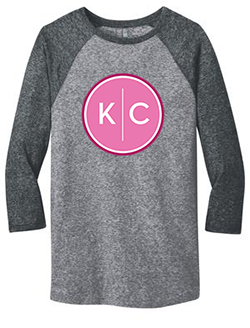 Discounted Worlds of Fun Passes available too:
- $40 Any Day Pass (Valid during the 2016 park season) Valued at $55 each!
Click here for discounted Worlds of Fun Any Day passes
Other options:
- $27 Komen Kansas City Baseball T-shirt: Dark gray sleeves with gray shirt; Unisex sizes: Adult Small to Adult XXXL.
- $15 Packet Mailing: Have your Race T-shirt, numbered bib or baseball T-shirt mailed to you before Race (if registered by 08/01/2016); all others will be mailed after Race. Note: only one Packet Mailing is needed for up to five (5) registrations.
For more information on the Race, to register or to donate, please click here!