Multiply your impact, multiply your fun!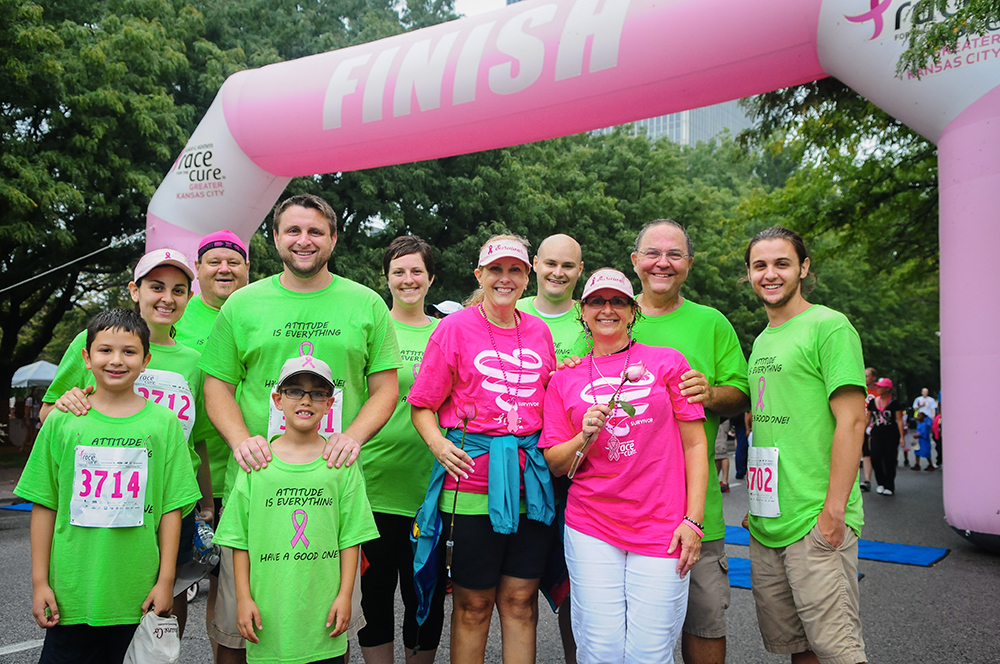 Participating in the Susan G. Komen Greater Kansas City Race for the Cure®
with a team increases the fun, the laughter and maybe even the tears you share
on Race day. Teams represent more than 75% of all race participants and more
than 2/3 of all Race fundraising.
You can create a team to celebrate a survivor or honor someone you have lost.
You can also create a corporate team and get your entire company involved. To
learn more check out the Team Rewards page. Teams are not required to
fundraising but we strongly encourage fundraising. Fundraising as a team can be
fun.

Click here to get a list of fundraising events your team can do.
Click here to download a Race for the Cure promotional poster.
Did you know that every two minutes a new case of breast cancer is diagnosed in the US? Help us fight back by forming a team in honor or in memory of someone you know impacted or touched by breast cancer.
Together you make an even greater impact than you could alone.